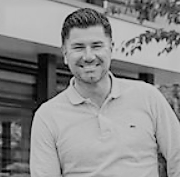 Architect
---
+31 (0)26 840 38 36
studio@marcovanveldhuizen.nl

Marco van Veldhuizen architecture & interior
Generaal Urquhartlaan 43
6861 GE Oosterbeek
---
+31 (0)26 840 38 36
---
studio@marcovanveldhuizen.nl
Studio Marco van Veldhuizen
---
Studio Marco van Veldhuizen specialises in creating cosy, minimalist and timeless designs for indoors and outdoors. Everyone is different and has their own preferences, which is why it is important to enter into a dialogue with the residents about their living wishes. On the basis of these wishes, the young Van Veldhuizen team designs a tailor-made advice.
Timeless and minimalist designs
The wishes and preferences of the clients form the basis of the design. Subsequently, the architectural perspective is examined. The result must be functional and harmonious. Marco's design style is also characterised by timeless, minimalist and comfortable elements. Natural materials complement this style.
Personal guidance
Studio Marco van Veldhuizen already has several projects to his name. These are both business and private clients. Each assignment is supervised by the specialists, from design to the construction of your dream villa.